Falling in love is so beautiful. When you are in love everything seems to be perfect, a sweet scent has been spread around. The air feels pink and the sky looks purple. It makes you so courageous that you feel like you can conquer the whole world. Oh boy, you can relate it too if you have ever been in love.
All the glitters are not gold. Nowadays, the essence of this sweet love has gone somewhere. People might confuse fling or a one night stand with love but actually it is not. That's why you might have seen people after meeting once or twice, rushing in to a relation and funnily, they are the same people to rush out of that relationship even fast. That's what we call the modern break up.
Did I just say the modern break up? Well, yeah that is what something trending now. Everyone is keen to know what modern relationships and break ups are. Here, in this blog you will not only get to know about the book but also about the author too. The book the modern break up is another best seller of Daniel Chidiac. The first insightful book that he wrote is Who Says You Cant? You do. You can easily find it as amazon ebook best seller.
The Modern Break Up and Who Says You Cant? You Do both books are amazon kindle books best sellers. These books are available in paperbook and in audio at top ebooks on amazon. Let's just give a look at Author and on the Modern break up book.
About the Author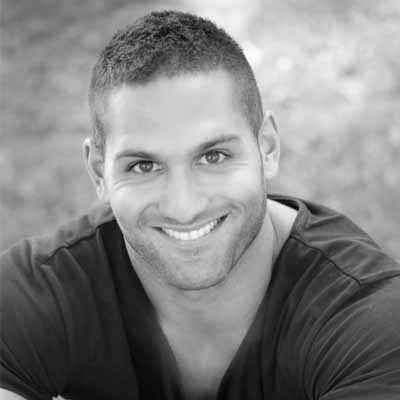 This book has been written by daneil chidiac. He is an Australian born writer. Chidiac is a well know writer who went on a self-discovery journey when he came to know that his relationships are hurting him and his decisions are not going with the true values of his life. He finally found the purpose of his life after getting guidance from spiritual leaders and unleashed the secret to transform his own path towards destiny.
To share his life changing experience with others to inspire and give them perspective for a life he wrote the influential book Who Says You Can't? You Do. Within no time, this book has proved itself and become Amazon's best seller under the category of Coaching and mentoring.
Daniel believes himself as an honest person who could be an inspiring and insightful guide. He says that he loves to connect with the people through his writing as they are written with a more rational and realistic approach to which people can easily relate.
In his book, the Modern Break Up, he wrote about the uncertainty of relationships nowadays. It is quite surprising that how a man can get to know so accurate about the perspective of a woman. No doubt this guy calls himself a man with a perspective.
The Modern Break Up Book
"When it comes to dating, I seem to be going in a circle. The one I want do not want me and ones who want me, I don't want". ~Amelia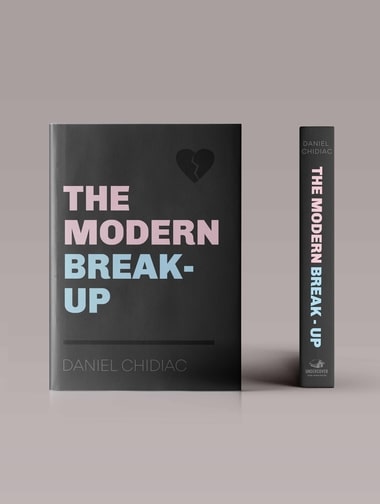 There are so many Amelias and Zara (the main characters in the out there who are going through this dilemma who they actually want and the guy who really wants you is not that worthy. This kind of situation leads to indecisiveness in which there is a possibility that you will make a wrong choice.
The question that comes to our mind is why always me? Is there something wrong with me? Am I not the kind of person who deserves to be loved? Well, there is so many things to know before getting in to something serious. You will find your answer in most popular ebooks on amazon which is The Modern Break Up Book.
Dating is a natural phenomenon but getting with the person who does not feel the same way you do is not worth living. In fact, it will make you more anxious and desperate. Daniel, as an insightful person wrote that first you have to know yourself. It is important to surround yourself with the people who believe in you and support you.
Dating a guy that treats you as an option can definitely lead you think that there is something wrong with you instead but it is not true. The problem is not with you, it is with them… We do not want to ruin your story by writing it to you. Get it on kindle or in the form of paper book now.